Compliance is one of the most important aspects of Property Management.
Ensuring your properties meet the most recent health and safety legislation can be complicated. Particularly as legislations are continually changing. However, if done incorrectly, it can cost you and your clients hundreds of thousands of dollars (and plenty of headaches). Plus, it can cause a lot of harm to both properties and renters.
That's where Taskforce comes in. Taskforce makes the whole process of compliance for rental properties in Australia a breeze. As Rodney Neale, the National Asset Manager from Housing Choices Australia explains, "When choosing a provider to handle our electrical, gas, and smoke alarm compliance requirements, Taskforce stood out due to their automated processes and ability to complete all three services with one visit. They have shown professionalism and flexibility to handle our specific requirements and saved us countless hours."
What is Taskforce?
Taskforce exists to simplify the process for Property Managers and their agencies with everything related to compliance work such as electrical, gas, and smoke alarm services and general maintenance requests. With this mission in mind, the team at Taskforce brought to life RentSafe.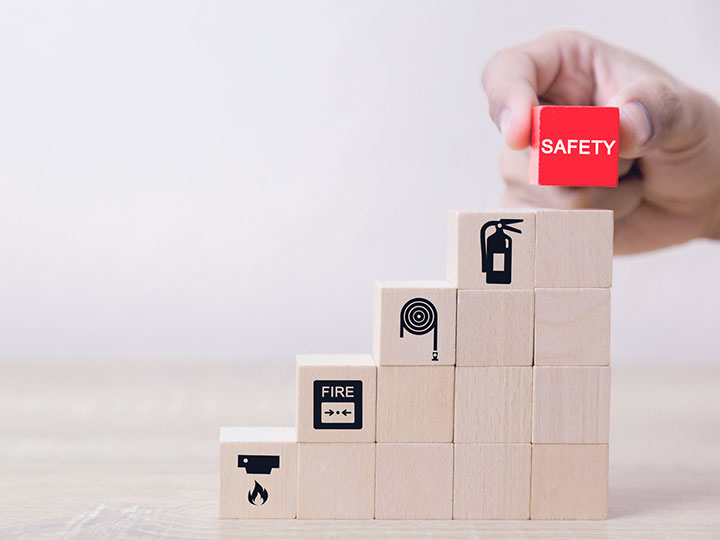 Compliance made easy with RentSafe
RentSafe is the Compliance Safety product that makes it easier than ever to adhere to requirements including smoke alarms, electrical and gas compliance tests. Plus, it's fully integrated with PropertyMe.
In 2021, changes were made to the Rental Tenancies Act, requiring each rental property to have an electrical and gas safety check every two years and a smoke alarm test every year. With RentSafe, Victorian Real Estate agents have been able to easily and quickly respond to this new legislation.
TaskForce's network technicians are connected through the Tradie Connect platform. Through the platform, they can complete the detailed compliance reports that are then automatically emailed to Property Managers.
With RentSafe, Property Managers can easily manage properties, notify owners, and automate the entire process through an easy-to-use dashboard. RentSafe organises all three compliance services in one appointment, saving your tenants time.
Where it all began
Taskforce was established in 2014 with the mission to connect those who need trade and service support with the correct service providers. Since the beginning Taskforce has been developing its software to improve workflows across different industries. Property Managers and agencies quickly noticed the benefits of using Taskforce's large network of providers and useful software.
How does Taskforce work with PropertyMe?
Jason Bright, Managing Director of Taskforce highlights, "The main objective for our integration with PropertyMe is to automate the entire compliance process for Property Managers, tenants, and owners. All while reducing manual handling. Property Managers can initiate the process through their RentSafe Dashboard to notify all owners of their upcoming compliance requirements. Here they can easily accept, decline, or create an inspection when required."
"We are in the business of optimisation, efficiency, and cost containment. With innovation at the forefront of our business, we work closely with our clients to understand their needs to ensure our developments are ready to meet the ever-changing needs of the industry."