An interesting trend we've seen recently is a growth in the number of larger offices making their cloud transformation from legacy products to PropertyMe's cloud platform. We are also seeing an aggressive growth effort from larger businesses utilising our data merge services to assist with their acquisitions. Infact, we've seen a 32% increase in our average portfolio size from 2018 to 2019.
Overwhelmingly our larger clients tell us that one of their key drivers to change is improved high-level visibility and transparency across their teams and business.
Successful businesses know that what gets measured gets managed and prioritise insight-led decision making to boost productivity and efficiencies. Here are a few of the key performance indicators that successful businesses we work with track to further improve their customer experience and profitability.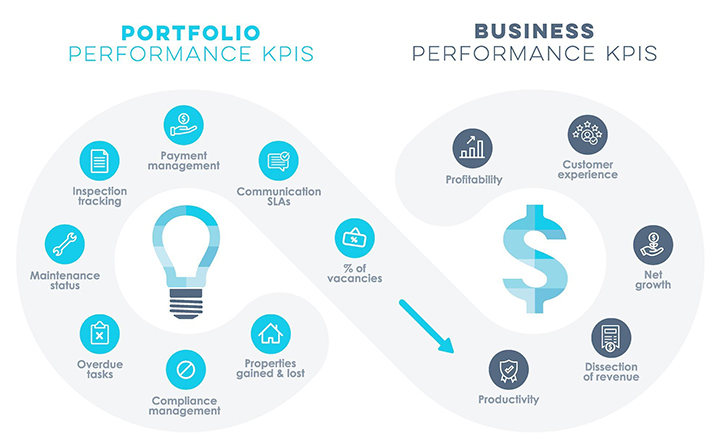 PropertyMe arms you with the insights you need
You may have heard the saying, 'take care of the pennies and the pounds will take care of themselves'. The same goes for productivity and profit or in the property management business portfolio performance KPIs and business performance KPIs.
Optimised productivity is crucial to the profitability of a property management business and portfolio performance KPIs are the leading indicators that can allow you to make adjustments in order to improve your outcomes to bring them into alignment with your business goals.
To facilitate your success PropertyMe's real time insights dashboard provides you with actionable insights at a glance – gone are the days of dated manual reporting.
More than 50 different insights are available in PropertyMe. Try them yourself at propertyme.com.au/demo