Home staging can not only help you increase the perceived value of a property but can also help you lease or sell it faster. The downside is that it can cost hundreds, if not thousands of dollars, depending on what furniture and decor is required and the duration of hire.
That's why we've come up with 20 simple home staging ideas on a budget to help you out. Let's dive right in!
1. Remove all personal items from the property like family photos, personal trinkets and memorabilia. This depersonalises the space and allows potential tenants and buyers to visualise their lives there.
2. Add mirrors to open up the space and reflect natural light. Here are some things you should and shouldn't do when decorating with mirrors.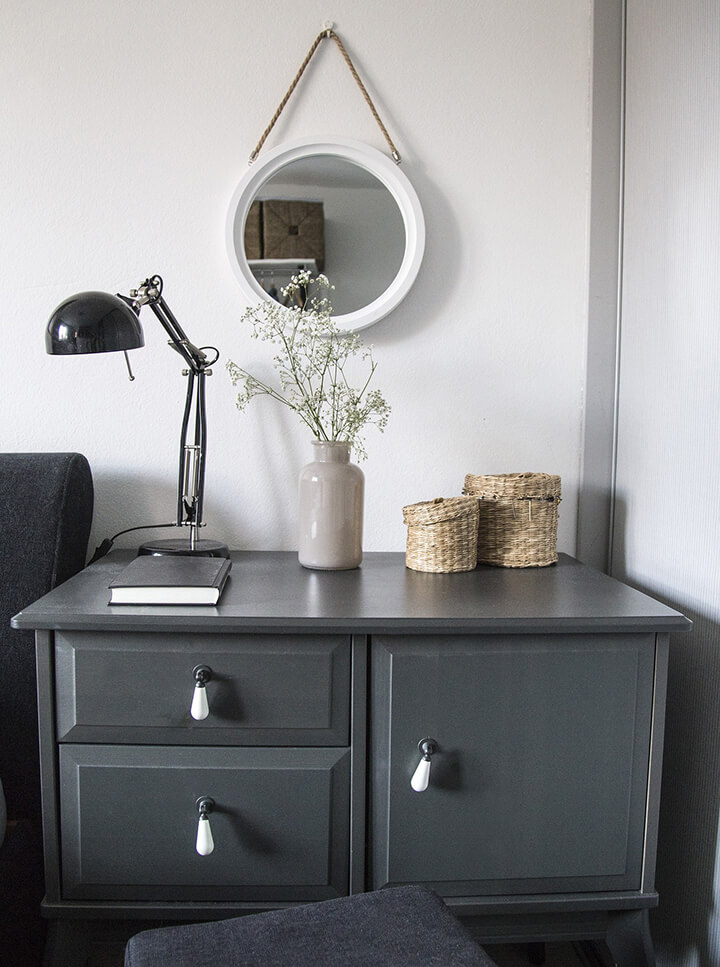 3. Use a neutral colour palette on the walls and floors to evoke a sense of calm and depersonalise the space. Remember to add a subtle splash of colour in each room with furniture and decorations so that the interiors don't fall flat.
4. Remove any pet hair, furniture, odour and toys from the property and arrange for a pet sitter during open homes.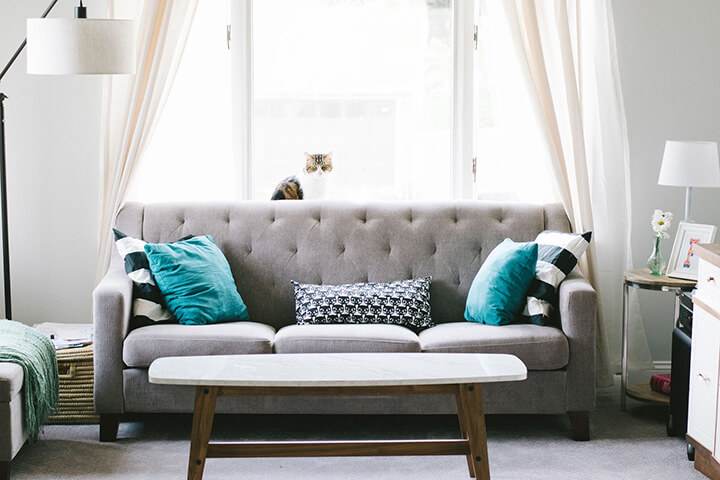 5. Partially empty out closets and cupboards to create the illusion of more storage space. This is one of the most desirable amenities for tenants and buyers alike.
6. Organise closets, shelves and cupboards to ensure the contents are visually appealing when potential tenants and buyers examine them. Be sure to use matching hangers and store any extra linen, seasonal clothing and accessories off-site.
7. Clean, sanitise and declutter. This is a no-brainer home staging idea. Nothing puts off potential tenants and buyers more than bad smells, dust, mess and clutter. Don't forget to throw out the garbage too.
8. Tidy up the exterior of the home by mowing the lawn, pruning the garden, giving the fence a new lick of paint and pressure spraying any hard surfaces. This will boost the property's kerb appeal and ensure a good first impression.
9. Rearrange the furniture in each room to create more negative space. This will make the rooms appear bigger and facilitate the flow of people during an open home.
10. Consider decorating seasonally with different fabrics, trinkets and scents to make the property feel cosy in winter and cool in summer. Remember, it's the minor details that make the property memorable to potential tenants and buyers.
11. Use candles, fragrance diffusers, flowers and soaps to make the property smell clean and fresh. Be sure to keep the smell light and neutral so that it doesn't overwhelm potential buyers and tenants. Here are the best smells for home staging.
12. Set all the tables and bars to make the home more warm and welcoming. This will help potential buyers and tenants envision what life could look like in the property.
13. Spruce up the bathroom with white linen such as fluffy white towels, bathrobes and bath mats to make it look luxurious, clean and inviting.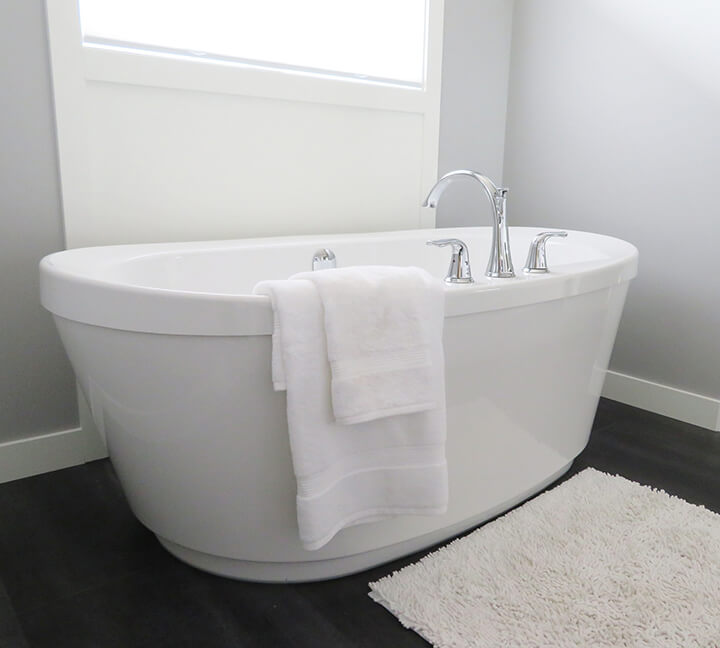 14. Create a gender-neutral master bedroom to broaden appeal. This means using a neutral colour palette in different shades and textures. Here are some examples of gender-neutral bedrooms.
15. Install solar lighting in the garden or pool if you have an open home at night. This is a small investment that can create a warm and inviting atmosphere as well as a sense of security.
16. Consider making small changes such as replacing gold and brass hardware with silver or stainless steel ones, patching up the carpet, painting the cabinets or walls, replacing broken light bulbs, polishing the floorboards and installing new shower curtains etc. These small changes will go a long way in making the property look more modern and clean.
17. Ensure the entrance of the home is open and inviting by hanging up an easy-to-read house number, making sure the doormat is clean and arranging some potted plants or blooms on the porch.
18. Tuck away any exposed cables as they look messy and can potentially cause an accident during an open home. Command hooks and decorative boxes are great budget-friendly ways to do this.
19. Keep your target market in mind when staging. You may want to hire some furniture with rounded corners if your target market is looking for a child-friendly home. Similarly, you can provide print-outs of the closest schools, parks, restaurants, cafes, supermarkets and public transport to help them envision the lifestyle that they might lead if they lived there.
20. Use flowers and art to create beautiful focal points in each room. Be sure to always use fresh flowers or plants as fake ones can look cheap. Additionally, you can find some budget-friendly art pieces at your local thrift store, Kmart or dollar store.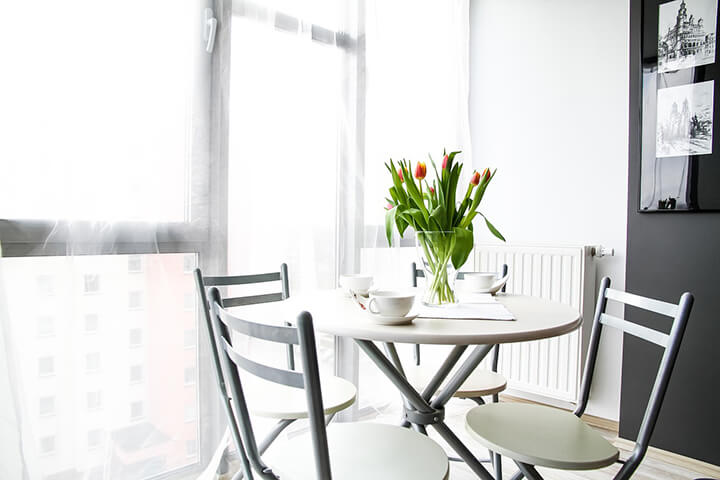 Lastly, be sure to strike a good balance between spacious, clean and lived in. The key is to present the listing in a way that makes prospective buyers and tenants desire the perceived lifestyle. They may not remember exactly what the property looked like but they will remember how it made them feel.
If you enjoyed this blog post on simple home staging ideas, you might also be interested in 12 Ways to Attract Quality Tenants, 5 Top Tips to Make Your Tenants Feel at Home and How to Retain Great Tenants.
Did we miss anything in 20 Simple Home Staging Ideas on a Budget? Please let us know in the comments below.