Telstra Business Woman of the Year Finalist 2013
Central Coast Host Employer of the Year 2016
REINSW Operational Leadership Award 2019
Tennille Mugridge loves property management, and as the honours above demonstrate, the industry loves her. As Managing Director of Home Specialist Property Management on the Central Coast, she's proven that she's good at it too.
Tennille's story is one of passion, determination and the pursuit of excellence, and as we found out during a recent chat, it forms a perfect tin in which budding professionals can bake their own property management cake.
Finding her path to property
When Tennille was 19 years old, she happened upon an ad for a 'Friday girl' at her local Ray White office. Intrigued as to what such a girl might do, she inquired. And it turned out it wasn't just Friday work.
She got the job — an office girl who does a bit of everything — and the spark for the real estate industry was instantly ignited. "I knew then that this is what I want to do. I loved helping people. I loved the problem solving. I loved that every day was a little bit different."
18 months later Tennille took the opportunity to do a bit of travel, including a snow season and a six-month stint on Hamilton Island. However, as a driven soul, she knew that she wasn't doing anything more than postponing real life. She had goals to achieve and dreams to realise, so she went in search of an agency that offered room to grow.
Making her way in management
The right opportunity arose at a boutique agency in Castle Hill. After two months paying her dues as a receptionist, Tennille was offered a property management role, and absolutely loved it. Two years there was followed by four years at a local LJ Hooker franchise, whose owners she had met while conducting an interview as part of her real estate licence course. Others, it seemed, were seeing the potential that Tennille always knew she had.
Subsequently, the time came when Tennille wanted to do property management her way. "I wanted to offer a really great service. I'm a little bit of a perfectionist, so I had very clear ideas of how I wanted things to go. I was 27, and I thought now's my time."
While her passion was property management, Tennille was pressured to supplement her business with sales. Everyone said the same thing — if you want to make money, you need to do sales.
The advice didn't prove sage. "It turns out I should never have done sales," admits Tennille. "I'm a property manager at heart. I'm all structure, processes and checklists, but sales guys don't operate that way. It was like I was speaking a foreign language."
After three and a half years, she finally let go of the sales side of the business, rebranding as Home Specialist Property Management. Tennille had found her path, and didn't look back.
Succeeding in her niche
As the Principal and Managing Director of Home Specialist Property Management, Tennille handles a small portfolio of clients, but concentrates more on the direction and growth of the business. Two full-time property managers handle the remainder of the company's 330 properties.
When asked what she's most proud of, Tennille had a number of thoughts.
"I'm proud of staying in business. I forget to stop and pat myself on the shoulder, because it hasn't been all flowers and rainbows. We pushed through and got to the great place we are today, with a great team and great work/life balance."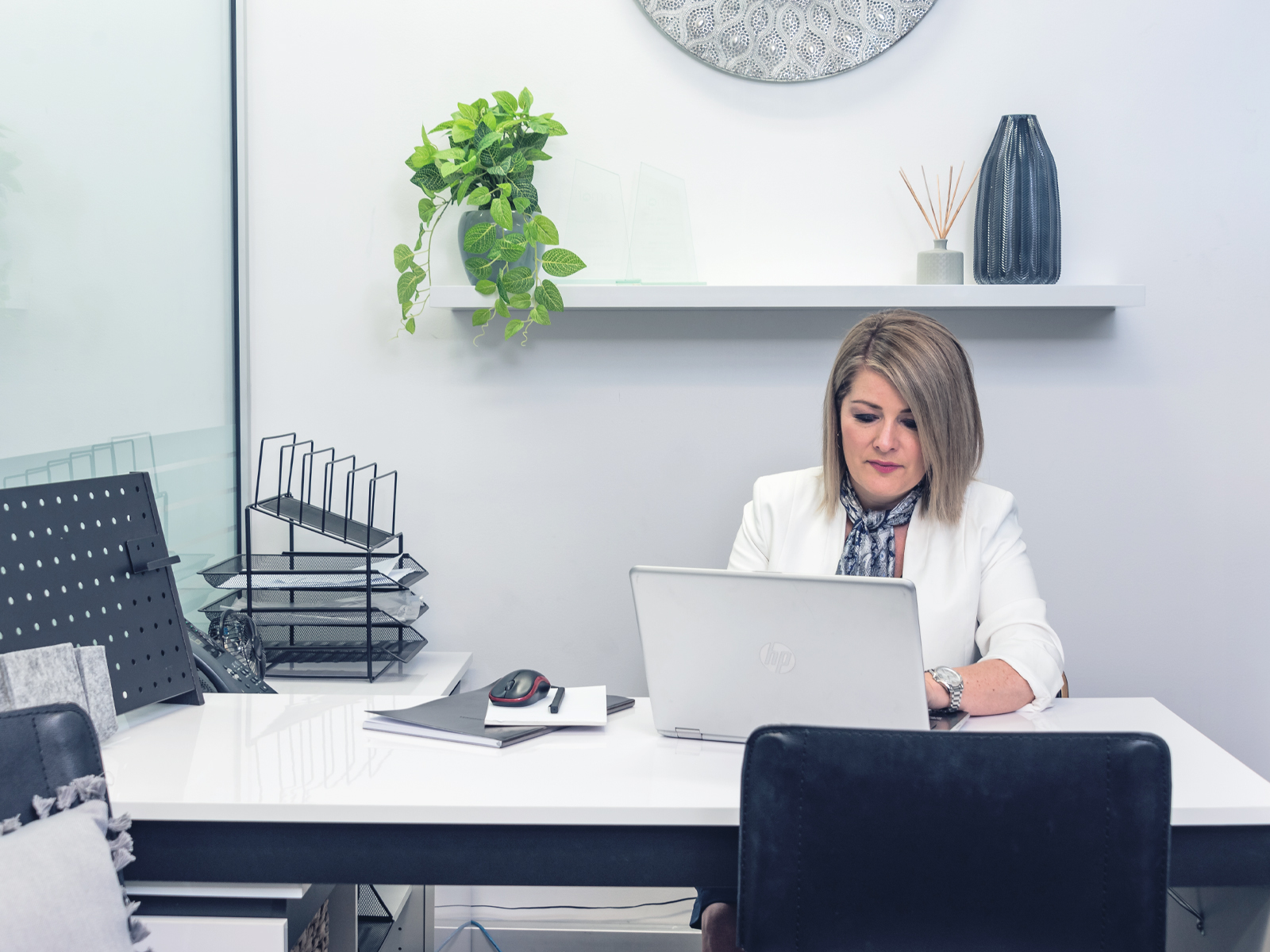 To that end, Tennille is also proud to be a boss who offers real flexibility to her staff. "I'm a working mum — I have a ten-year-old and a one-year-old — and I'm proud to employ working mums. I don't mind when or where they work, as long as the client's happy. If Alicia wants to take her son to the skate park she can, while checking her emails and taking the odd call if she needs to."
It's this level of understanding that led directly to Tennille's third point of pride: the recognition she earned by winning the 2019 REINSW Operational Leadership Award. She never expected to win the leadership award, which was a testament to her adaptable management style.
Challenges overcome and lessons learned
Now boasting over two decades of industry experience, half of which has been spent at the helm of her own property management company, Tennille has overcome a wealth of challenges and has learned something from each of them.
"I had to become the right style of leader," she notes. "I was probably a little bit of a dictator at the start; a bit narrow-minded in the way I wanted things done. I had to learn to let go."
"The other challenge for me has always been growth. I'm a property manager at heart, so the sales side of things initially scared me. For a long time I was petrified of asking for business. Working with my team to create more of a sales culture, practicing scripts and dialogues, has definitely helped us."
Tennille believes in the power of mentors. She was influenced by her first manager, who was very process driven and ran a tight ship, two things that she now prides herself on. She also lives by the creed if it's to be, it's up to me — "if you're not happy with something," she says, "it's up to you to change it."
Onward and upward
Never one to shy away from a challenge, Tennille and the Home Specialist Property Management team continue to aim high.
"We want to double the size of our business over the next 12 months. It's a massive, big, scary goal, but it's one that we're committed to. It's about shifting the culture to more of a sales-focus, rather than just property management. It will require us to constantly think about how we can grow."
For her part, Tennille is putting succession plans in place for her current growth role, so that she can put more focus on the broader direction of the business. And if the last 20 years have shown anything, it's that the direction will undoubtedly be up.
Humans of Property Management podcast
Listen to episode two of the Humans of Property Management podcast below.
Humans of Property Management is a series on the PropertyMe blog that showcases the lives and stories behind the property management industry.
Know someone who should be featured on Humans of Property Management? Email [email protected] to let us know.