Sydney is one of the most sought-after cities to live in the world. With its beautiful beaches, sprawling national parks, unbelievably picturesque harbour and cosmopolitan residents, it's easy to see why so many people from around the country, and indeed, the world, look to make Sydney their new home.
For many, however, the hardest part about making the move to the iconic Australian harbour city is finding the answers to the most common Sydney rental questions, such as:
how much is it going to cost to rent in Sydney?
what are the best Sydney suburbs to rent in?
That's why we've put together this helpful rental guide to give you the answers you need to find the most ideal suburb to live and rent in Sydney in 2022 and 2023.
First off, is it hard to get a rental in Sydney?
Finding somewhere to rent in Sydney is by no means impossible, but it has certainly become a lot more challenging over the past few years.
According to SQM Research, the vacancy rate for rental properties in Sydney has dropped to 1.3% as of August 2022. This is a far cry from the peak of 4% that we saw back in May 2020, and even the 3.6% vacancy rate that we experienced in December 2019, well before the COVID pandemic took hold of the country.
Bottom line: yes, finding a rental property in Sydney right now is not easy. Competition is high, and it's not uncommon to see people offering well above the asking price to secure their new home—with these tips, we hope to help make the process a little easier.
What's the average rent in Sydney?
The Domain Rental Report released in June 2022 showed the average weekly rent in Sydney is $620 for a house and $525 for a unit. Of course, these figures vary significantly depending on what part of Sydney you choose to live in.
For example, a rental in Bondi that's close to the city and the beach is going to cost you a lot more per week than a modest apartment in the Western Suburbs, where the commute to work will likely be longer and the beach is around an hour away.
This brings us to the next question…
What is the cheapest area to live in Sydney?
The July 2022 edition of the CoreLogic Quarterly Rental Review Report revealed that the cheapest area of Sydney to live in is the suburb of Carramar in the Parramatta region, with an average rental price of $340 a week for a unit.
This was closely followed by Cabramatta, Canley Vale, Fairfield and Warwick Farm, all located in Sydney's South West—making the region arguably one of the cheapest areas to live and rent in the city.
On the other end of the scale, the harbourside suburbs of Vaucluse and Rose Bay, as well as Clontarf and Mosman, both north of the Harbour Bridge, and Double Bay in the Eastern Suburbs, are where you can expect to pay the most expensive rental prices in Sydney, with the weekly average coming in at well over $1700.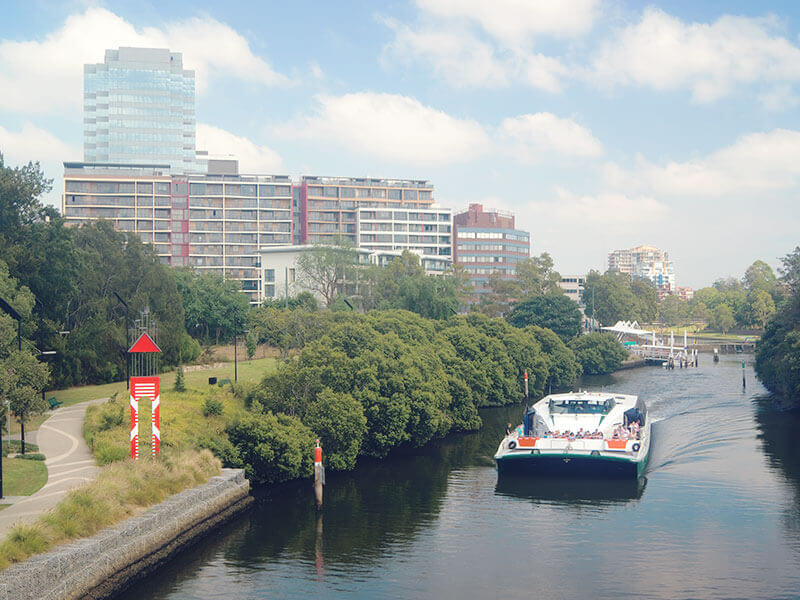 What is the safest suburb in Sydney?
When it comes to safety, Sydney as a whole does pretty well, with the city recently ranking fourth in the world on the 2021 Economist Intelligence Unit's Safe Cities Index. Of course, like every city, however, some areas are safer and more family-friendly than others.
Research conducted by Canstar that looked at the crime rate for each suburb of Sydney found that Gilead in the city's South West is the safest suburb, followed by Chatswood West, Oxford Falls, Gledswood Hills and Tennyson.
In terms of safest areas, however, these suburbs are scattered right throughout the city, making it difficult to pinpoint any one region that might be safer than the next.
Where do single people live in Sydney?
If you're single and looking to move to Sydney to mingle, odds are that you'll be looking for those suburbs with a higher percentage of unattached men and women.
If that's the case, you're going to want to check out Lavender Bay, Huntley's Point, North Sydney and Kirribilli. According to ongoing research by Microburbs, these are the areas where you're most likely to find single people in the city.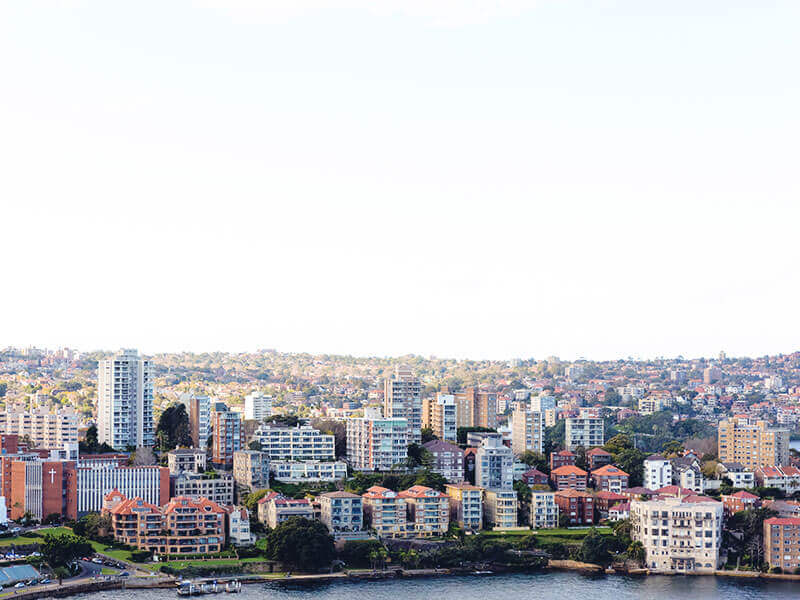 So, where should you move to in Sydney?
At the end of the day, choosing the best suburb or area to rent in Sydney depends entirely on you and your unique situation. If you're a family looking to rent somewhere relatively cheap, then the South West region might be the best option for you.
If you're looking to rent where all the action is, however, you might consider the Inner West, Eastern Suburbs or Sydney CBD. Of course, the closer you are to the city, the more you can expect to pay each week for the privilege.
Ultimately, it comes down to what you need and where you need to be.
Sydney is a beautiful place to live for so many reasons, and renting will allow you to get in amongst the local life to enjoy every day.
Just remember: rental properties need good property management
Should you decide to rent in Sydney, it's important to also factor into your decision that you're being looked after by an experienced, quality Property Manager.
Good Property Managers have property expertise and skill, backed by innovative software tech like PropertyMe.
You want to know that your Property Manager is equipped with the best technology to help you over the life of your tenancy. This includes offering you the ultimate convenience with a tenant app.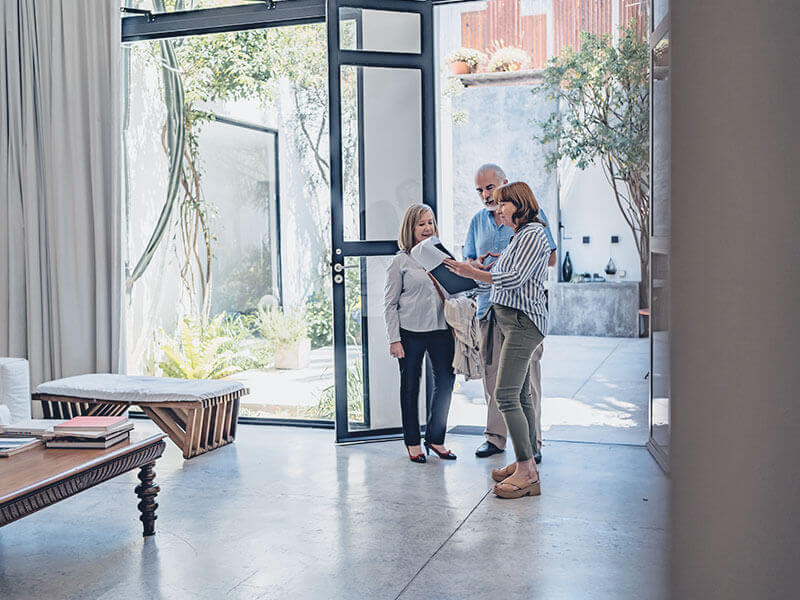 Manage everything related to your tenancy from the palm of your hand
As a tenant, you want everything at your fingertips – and with PropertyMe's tenant mobile app, there's so much you can do.
From your phone, you can easily access all your property information, documents and communications, take control of your rental finances and bills, log and monitor your maintenance requests, and much more.